Board of Directors
The activities of the Coalition are directed by a Board drawn from a wide range of groups and interests. Board and Committees include representation from government, non-government, conservation, stewardship, education, agriculture, forestry, research and planning sectors. The Board meets 4 times annually and operates the organization according to a set of by-laws.
See Policies and Guiding Doccuments for More Information

Elections are held at the Annual General Meeting. Written nominations from members in good standing and seconded by members in good standing should be forwarded to admin@carolinian.org 14 days prior to Annual Meeting.
Download the AGM 2017 Election Slate
Members: The Coalition has two classes of members: Individual and Group. Please click here for more information.  The Board includes a balance of Individual and Group affiliations. 
Carolinian Canada Coalition Board of Directors
As of May 2017, the board includes:
Don Pearson (Chair)
Dawn Bazely (Vice Chair)
Jessica Kaknevicius (Secretary) - Forests Ontario
Chris Turner (Treasurer)
Kristen Bernard - Nature Conservancy of Canada
Brian Craig - Long Point World Biosphere Reserve
Alistair MacKenzie - Ontario Parks
Owen Williams - Ontario Invasive Plant Council
Mari Veliz - Conservation Ontario
Board Groups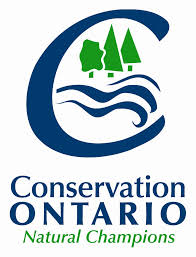 Directors
Don Pearson
Chair
Don Pearson joined the Lower Thames Valley Conservation Authority on January 1, 2013 following nearly 8 years as General Manager of Conservation Ontario, the umbrella organization of Ontario's 36 Conservation Authorities. Prior to joining Conservation Ontario, Don spent two years as Chief Administrative Officer of the County of Perth. Don was the General Manager of the Upper Thames River Conservation Authority for 22 years, where under his leadership the Authority earned a reputation for excellence and innovation in environmental management and community engagement. He is a member of the Boards of Ontario Heritage Trust and the Canadian Water Network; and has been a member of the Ontario Biodiversity Council and Trees Ontario since 2005. He holds a Master's Degree in Public Administration from the University of Western Ontario and an Honours Science Degree from the University of Waterloo.
Dawn Bazely
Vice-Chair
Dawn Bazely is a Professor in the Department of Biology, in the Faculty of Science and has served as the Director at York's Institute for Research and Innovation in Sustainability since 2006. She will be stepping down in June 2014 after 4 terms totaling 7 years. Professor Bazely studies plant-animal interactions, from temperate to arctic regions, along with associated research areas, including invasive species, climate change impacts, forest dynamics, and fungal endophytes of grasses. She has done fieldwork in Scotland, England, Scandinavia, Newfoundland, on Hudson Bay, and throughout Ontario. Her publications number over 80 journal articles, chapters, and books and according to Google Scholar, her work has been cited more than 1660 times. Dawn has taught numerous undergraduate and graduate courses in plant ecology, biological science, population biology, ecology and evolution, and ecosystem health. Her background is as varied as her interests: B.Sc. in Biogeography and Environmental Studies, M.Sc. in Botany and Ph.D. in Zoology. Her research on the effects of deer grazing and browsing in Carolinian forests in southern Ontario has engaged with students, landowners, government and NGOs including Ontario Parks, Parks Canada, Conservation Authorities, Carolinian Canada and First Nations communities. Her book with UBC Professor Emerita, Judith Myers: Ecology and Control of Introduced Plants: Evaluating and responding to invasive plants (2003) was recognized by the American Library Association as a Notable Title.
Jessica Kaknevicius 
Secretary
Forests Ontario
Jessica Kaknevicius has worked at Forests Ontario (previously the Ontario Forestry Association) since 2009, building the organization's education and awareness programs. Her current focus is to dispel myths and broaden the understanding of sustainable forest management. Above all, Jessica is passionate about directly engaging youth and the public in learning about forest resources. Jessica has previously worked in community tree planting and restoration work, sustainable forest management auditing and research. She holds a Masters of Forest Conservation and an Honours Bachelor of Science from the University of Toronto, and is a graduate of the Young Conservation Professionals program.
Chris Turner
Treasurer
Chris Turner is an experienced financial leader with a broad range of skills and abilities. He has functioned at the CFO level in the Healthcare sector prior to his recent appointment as the Director of Finance and Administration at the Wilfrid Laurier University Students' Union. His accomplishments vary from improving organizational financial stability to leading organizational change initiatives. Chris's education includes a CMA designation, an MBA from McMaster University, and an Honours degree in Biology from the University of Waterloo. Chris lives with his family just outside of New Hamburg Ontario on a country property complete with a small wood lot that is enjoyed by all.
Kristen Bernard
Nature Conservancy of Canada
Kristen graduated from the University of Waterloo in 2006, Environment and Resources Studies and from Niagara College's Ecosystem Restoration program in 2007. Kristen started her career in southern Saskatchewan working for Parks Canada in Grasslands National Park as a species at risk technician and later on as the Project Coordinator for the Frenchman Wood River Weed Management Area and Education Coordinator for the Prairie Conservation Action Plan. Kristen moved back to Ontario in 2009 to join the Norfolk Alternative Land Use Service project where she worked with farmers and private landowners to implement on farm stewardship projects in Norfolk County. Kristen began working for NCC May 2011 as an Administrative Officer, Executive Assistant and Relationship Manager and began her current role with NCC as a Program Manager for Southwestern Ontario in 2014.
Brian Craig
Long Point Biosphere Reserve
Brian Craig was a landscape ecologist with Parks Canada, Southwestern Ontario Field Unit. His interests include biodiversity conservation, landscape restoration, and ecological monitoring. He is a Director with the Canadian Biosphere Reserves Association, the Long Point World Biosphere Reserve Foundation and the Carolinian Canada Coalition. Brian joined the Carolinian Canada Board of Directors in 2007.
Alistair MacKenzie
Ontario Parks
Alistair MacKenzie is a Wildlife Biologist and Naturalist with an honours Bachelor of Science degree in wildlife biology from the University of Guelph and a Master of Science degree in spatial ecology from the University of Toronto. He frequently contributes to Species at Risk recovery through participation in national recovery teams and active stewardship activities on the ground. Alistair is currently the Natural Heritage Education and Resource Management Supervisor at Pinery Provincial Park. Working with park visitors and external partners he protects and restores provincially significant ecosystems and the organisms they sustain, educates stakeholders and park managers about biodiversity and inventories and monitors many significant species. Alistair is involved in a liaison capacity with numerous academic researchers who use Pinery Park as their outdoor laboratories. He is a self-taught amateur graphic designer.
Owen Williams
Ontario Invasive Plant Council
Owen Williams retired in 2009 after 35 years with the Ontario Ministry of Natural Resources as a biologist and program coordinator. Popular stewardship programs were designed and led by Owen that enabled over 600,000 people to complete over 21,000 projects. He helped organize four national stewardship conferences and wrote Canada's Stewardship Agenda (2002). He was a founding member of the Ontario Invasive Plant Council and became Chair of the Board.  He is now Past President and continues to be active on the Board. His experience enabled him to become an entertaining speaker. Owen enjoys photography and canoeing, camping, hiking and travelling with his wife, 3 children and 6 grandchildren.
Paul General
Paul General has been Manager of Six Nations Eco-centre and Wildlife Officer for over 20 years. He is a Member of Seneca Nation - Snipe Clan. He is multi-faceted, active in over 30 committees and working groups monitoring and contributing towards the protection and enhancement of our environment. He is also a painter, photographer teacher frequent guest lecturer and recipient of multiple awards including the Ontario "Medal for Good Citizenship".
Ron Wu-Winter
Ron Wu-Winter is the Watershed Forester at the Grand River Conservation Authority. He has significant experience both promoting and implementing forest management and stewardship projects in southern Ontario. Ron has a diverse work and educational background in biology, education and forest conservation – from teaching high school ecology in a small Inuit village on Canada's treeless tundra, to administering Ontario's Managed Forest Tax Incentive Program, to his current position overseeing forestry and restoration projects for approximately 25,000 acres of publicly owned woodlands.
Mari Veliz
Conservation Ontario
Mari Veliz is the Healthy Watershed Supervisor at the Ausable Bayfield Conservation Authority (ABCA), where she has worked since 2000. The ABCA is a watershed management agency with a 2400 km2 area of jurisdiction along the south-east shore of Lake Huron. Ms. Veliz has supervised the water quality and bio-monitoring program since 2002. She also develops and implements community-based watershed plans. Currently, she is working with local, provincial and federal partners to evaluate agricultural best management practices. Ms. Veliz has a Bachelor of Environmental Studies from the University of Waterloo and a Masters of Science from the University of Alberta.
Carolinian Canada will make every effort to provide assistance making materials accessible on request. Contact info@carolinian.org for more information